As I said previously, May has been a bit loopy with all the things I've had to do, so film watching took a back seat too. At the beginning of the month my friend Von came to stay and we watched four films while she was with me. In the middle of the month I went to stay with my friend Jacqui and my friend Sam came too, and we watched two films. And that's it! But here we are anyway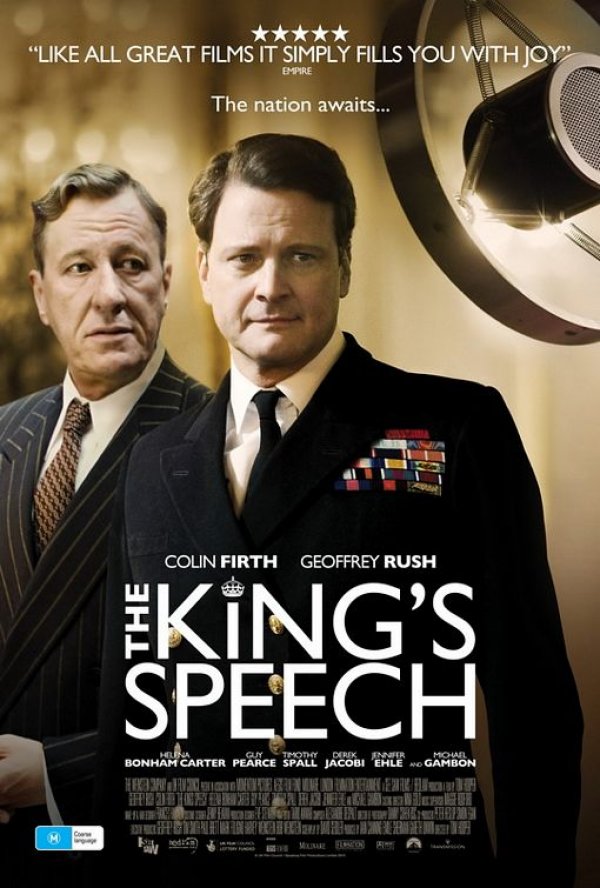 1)
The King's Speech
- Von had never seen this so we watched it. I like it, I like Colin Firth though a lot
2)
I Do
- This is terrible film about a gay man who needs to stay in the US near his niece and so he marries a woman for a visa and then he falls in love. It is terrible but it made us laugh a LOT
3)
Role/Play
- This was also a terrible film which also provided many laughs so you know, it was worth it. I'm not even sure what it was ab out
4)
The Empire Strikes Back
- Von and I are big Star Wars fans and it was Jedi Day (May 4th) so we watched this. It's my favourite of the original trilogy.
5)
Burton & Taylor
- I think this was made for BBC and it's got Dominic West (who I love) and Helena Bonham Carter (who I like) in it, and not many other people, to be honest, It's good, but not great.
6)
Kill Your Darlings
- neither Jac nor Sam had seen this, although I have, but I loved it so recommended it to them. I think it's stunning, I really do.