Again, it was a pretty slow month for films. I think I was really busy in May and didn't have much down time. I watched eight films, around two a week. I will have to up my game in June.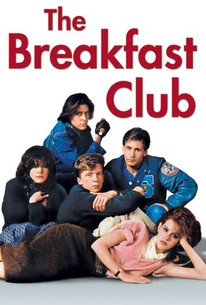 1) Paper Planes - this is a really sweet film set in Australia, about a little boy who makes paper planes and enters a competition. I would really recommend it.
2) Casting JonBenet - I've always been a bit morbidly curious about the JonBenet Ramsay case, and this documentary just added to that really. It has a lot of different people talking about what they think happened. It's on Netflix and I'd recommend it.
3) The Breakfast Club - I have seen this before but not for years. I enjoyed it, it's a classic for a reason.
4) The Help - I wanted to watch this after seeing Hidden Figures and it didn't disappoint. I highly recommend it. Brilliant film.
5) The Social Network - I love this film and Jesse Eisenberg is just perfect for the role of Mark Zuckerberg.
6) A Monster Calls - I wanted to watch this after reading the book earlier in the year. It is really heartbreaking and looks really good. I liked it.
7) The Godfather - Lee and I watched this over two nights. It's one of my favourite films and we have a big poster of Al Pacino in the film in our living room. We'll have to watch the second one at some point.
8) Gentlemen Prefer Blondes - I had never seen this so I thought I would. I liked it a lot! I might watch some more Marilyn Monroe films in the future :)